Crochet Pikachu The Frog: PepeChu
Pattern that helps you make a cute "PepeChu", a cute character inspired by Pikachu and Pepe the Frog characters.
Pattern is in EN US-term.
Pattern is simple and well-written with many photo tutorials and video tutorials included.
* Note: You will get PDF files via your email address after payment confirmation!
Welcome to our shop! Introducing the delightful "Pepechu – Pikachu the Frog" crochet pattern, a perfect choice for all craft enthusiasts and fans of adorable plush toys. This digital PDF file provides you with a comprehensive step-by-step guide to create your very own Pepechu plush toy.
Inspired by the iconic characters Pikachu and Pepe the Frog, this pattern combines the charm of both worlds to bring you a unique and lovable creation. Whether you're a seasoned crochet artist or just starting out, this pattern is designed with beginners in mind, making it accessible to all skill levels.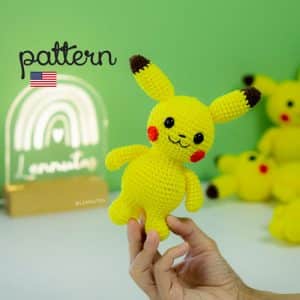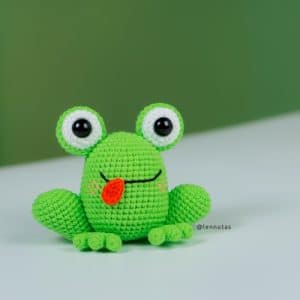 With clear and detailed instructions written in English, this amigurumi pattern allows you to unleash your creativity and bring Pepechu to life. Crafted with love and attention to detail, this handmade toy is sure to bring joy to anyone who lays eyes on it.
This pattern provides a great opportunity to showcase your crochet skills and create a one-of-a-kind gift for friends, family, or yourself. Imagine the smiles and laughter that will follow as Pepechu finds a special place in your heart and home.
Don't miss out on the chance to embark on this delightful crochet journey. Purchase the Pepechu – Pikachu the Frog pattern today and unlock endless possibilities to craft your very own adorable Pepechu plush toy. Happy crocheting!